At Lynch Metals, we have become a premiere distributor of fin stock and brazing sheet to customers in the aerospace industry. Our extensive selection of bare fin stock includes 6951, 1100, 3003, 4047, and 4045 in a variety of gauges as thin as 0.001". These alloys represent the most commonly used aluminum alloys in the aerospace sector and are all sourced from the most reputable mills. We stock 4047 coil as light as .001" and as heavy as .250".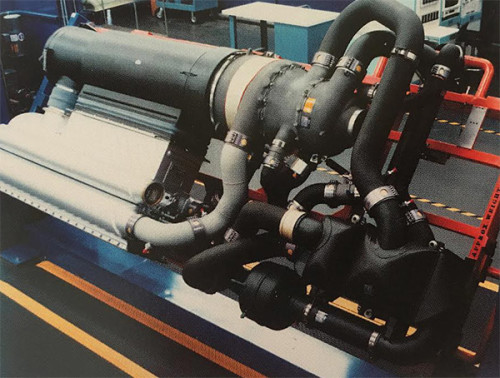 We have the most comprehensive inventory of this product in North America. In 6951-O, we stock wide coil as light as .003 and as heavy as .012. Due to our mill affiliations we can provide the core alloy, clad alloy, and cladding thickness you desire for your specific application. All coil stock can be slit to the desired width and quantity needed from small prototype volumes to large full scale production quantities.
Parting sheet is available in standard #8 and #12 designations as well as numerous other alloy combinations. Since brazing is referred to as a "black art," no two companies braze exactly the same way. Therefore, there are a multitude of core alloy and clad combinations.
We are recognized as a brazing sheet distributor for several mills, and possess the ability to provide the brazing sheet you desire for your specific application.
Our proprietary MULTICLAD™, three-layer part sheet consists of a 6000 series core with a 3003 interlayer and 4000 series cladding to provide superior brazeability and an optimal strength to weight ratio for aerospace applications. Because MULTICLAD™ has a 6000 series heat treatable core, customers can often reduce the thickness of material needed, reducing weight without sacrificing strength.
In addition, we carry numerous stainless steel and nickel alloys that can be slit, leveled, blanked, and cut to customer specified length. Our robust processing equipment represents the most precise and efficient metal converting equipment anywhere and our quality management system is both ISO 9001:2008 and AS9100C certified. With distribution centers located on both coasts and custom stocking programs available, our team can develop an inventory management solution to ensure a supply of material is always available for shipment.
For additional information about the aluminum, stainless steel, and nickel materials we carry for the aerospace industry, please contact us directly.