At Lynch Metals, we understand the necessity of having a reliable material provider who not only provides premium quality material, but can assure the material is readily available as needed. Nowhere is this truer than in the automotive industry where material shortages can lead to downtime that can have costly effects on the entire supply chain resulting in everything from delayed deliveries to production scheduling issues.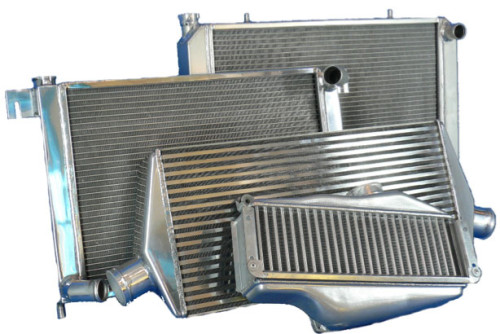 We have relationships with the largest global producers of brazing sheet and can source specific long life alloys for any major automotive manufacturer.
Our brazing sheet is used in charge air coolers, radiators, compressors, and numerous other automotive heat exchanger applications. Flat sheets can be cut to length or cut into custom blanks on our high speed precision blanking line. Master coils can be slit to the desired length and weight for applications ranging from research and development to high volume production.
Using custom stocking and inventory management programs, we can accommodate emergency orders or Just-In-Time shipping schedules quickly. This alleviates the burden of keeping excess inventory on hand, freeing up valuable floor space and preventing inventory carrying costs. Material can be stenciled or vinyl coated to identify the clad side as needed, to prevent manufacturing mistakes and reduce scrap material. We are ISO 9001:2008 and AS9100C certified and are adept at working with the most stringent industry quality standards.
For additional information about the materials and services our team provides to the automotive industry, please contact us directly.